Welcome to Deer Park!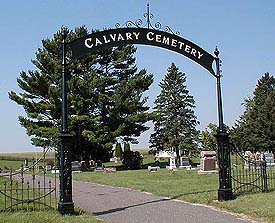 Calvary Cemetery
Deer Park, Wisconsin
September 2002

Lowell A. Fouks
1914 County Road H
Deer Park, WI 54007 lofouks@amerytel.net
The Deer Park Obituary archive includes people from all churches, faiths and cemeteries in the Deer Park area.
Many files are missing and friends or relatives can write their own obituary in any format and submit them to Lowell Fouks. Select the obituary of your choice from the left-hand column.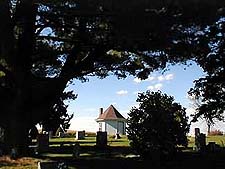 Calvary Cemetery Pumphouse.
Recent obituaries: Donna Ellevold, Arvid LaMoyne Fouks, Edith Setter, Geraldine Warner Christiansen, Judith Reiss, Loretta Bethke, Nick Erkeneff, Bertha Potter, Gary Sawyer, Aida de la Vega Larson, Nancy Parnell, Clara Fansler, Ida Lindberg, Gertrude "Alice" Hanson, Loren Damerow, Percy Fansler, Erick Carlson & family from 1838 to 1944, Katherine Klescewski, John M. Peterson, Larry Weisenburger, Joseph Cook, James Cody, Sharon Selvig, Lester Rogers, Jeremy Gillis, Eli Krueger, Ronald Warner, Jack Gillis, Mary Spencer, Gordon Fouks, Connie Fouks, Earl Hillestad, Charles Anderson, Audrey DeTar, Arlene Warner, Allen Kohn, Rodney Simonson, Larry Eggert, Carol Barsch, Angel Fredrick, Gail McNally, Dolores Ailts, Fred Bethke, Thomas Dorsey, Michelle Jones.