Main Street Comments on the WTC and Pentagon Attacks
The world has been shocked and saddened by the recent events of September 11, 2001. Deer Park is no exception. Here are some thoughts by Main Street people on Monday, September 24.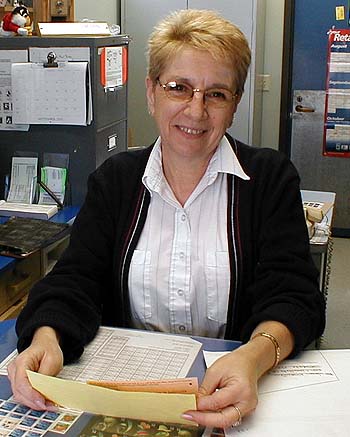 Bonnie A. Niemann, postmaster of the Deer Park Post Office said, " This is a terrible, terrible, terrible thing to happen. We must stand together and be strong. Pray for peace."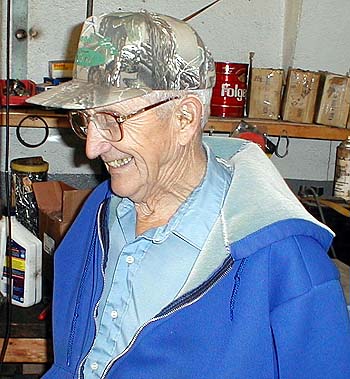 Don Krueger (right) a pillar of the community looking on while son Jim Krueger works said, "It's a sad situation".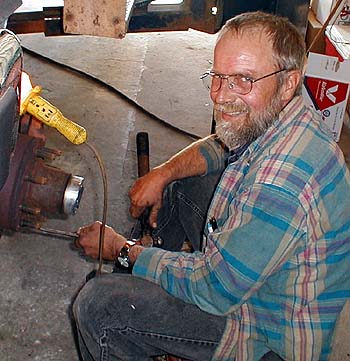 Jim Krueger owner of Shepherd's Crossing, Deer Park's auto repair center said," It's too bad this terrible thing happened." Jim is upset over any loss of life and he compares the Roe versus Wade decision with the recent attacks.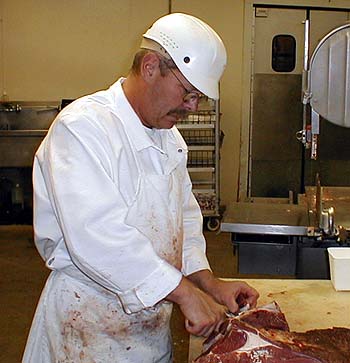 Jesse Waidelich Jr. of Deer's Food Locker, thinks that we should cleanup the illegal alien problem first before moving any further.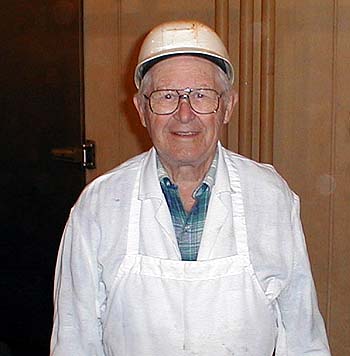 Jesse Waidelich Sr. now 82 years old, still at work and busier and happier than ever was saddened as others but just didn't have time to think about it otherwise.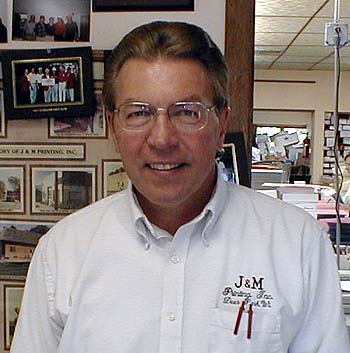 Joel Pederson, Owner of J&M Printing was in shock when he heard of the WTC and Pentagon attacks. Joel is a veteran and his military background shows with a thoughtful outlook and similar solutions held by our top leaders in government. Here is a small portion of what he said, "We need to do something militarily" and to "do what it takes" to get the problem taken care of.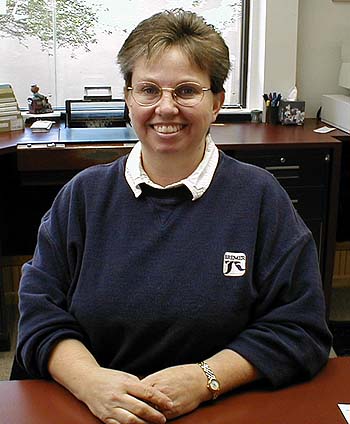 Geri Christensen, Bremer Bank Branch Representative has a very short and powerful quote, "God is with us."
Thanks to those who took time out from their busy workday to share their views with others.
[Christmas] [Thanksgiving] [WTC Attacks] [Summer Celebration] [Floods] [Winter] [Home]