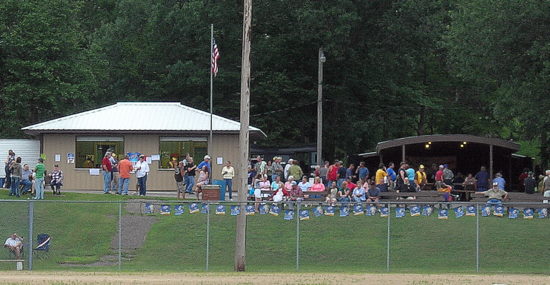 This is a 2009 view of the village park and 1 year old concession stand.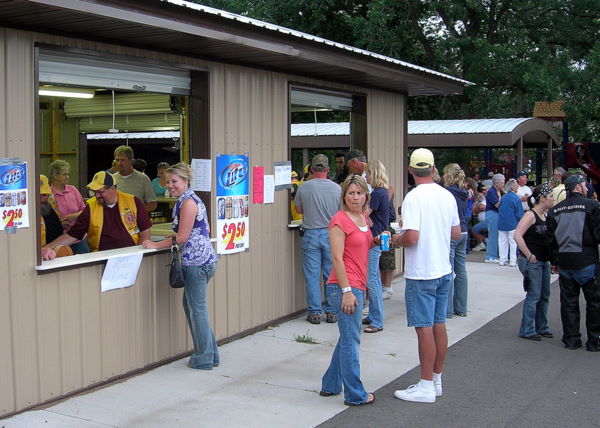 This is the second year of service for Deer Park's new concession stand. It is a busy evening at the village park on July 3rd of 2009 when the weather was ideal.
"The Cruisers" from Eau Claire make their debut at the Deer Park summer celebration and are featured in this 2 minute 30 second video at the village park held on July 3rd. Fireworks by Willow River Electric of Deer Park followed the program.
The event was once again well attended. All available parking at the park was used and overflow parking across from the community center a quarter mile away was also full. Weather for this July evening in 2009 was ideal.
Deer Park, Wisconsin, June 29, 2001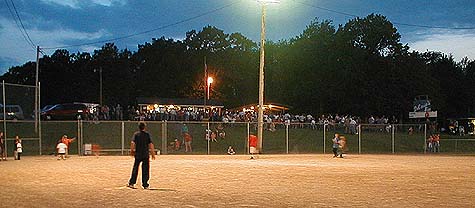 It's 9:30 PM - just a half hour before the fireworks begin. The band is playing country classics, it's about 80 degrees and a near perfect summer evening. Even the bugs stayed away.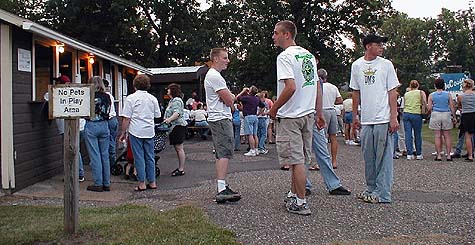 A full meal with desert, or a sandwich, it's all available here.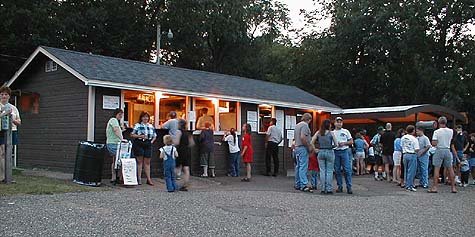 A twilight scene in front of the food stand.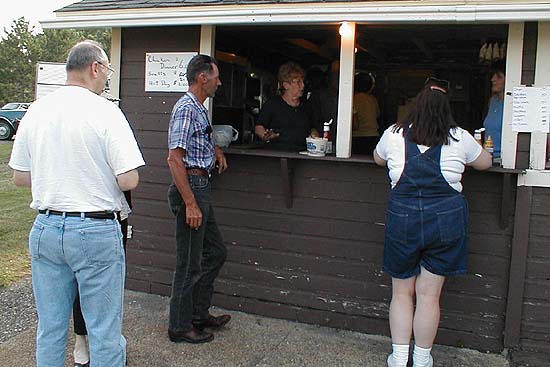 The food was excellent, the service prompt, small town life at it's best.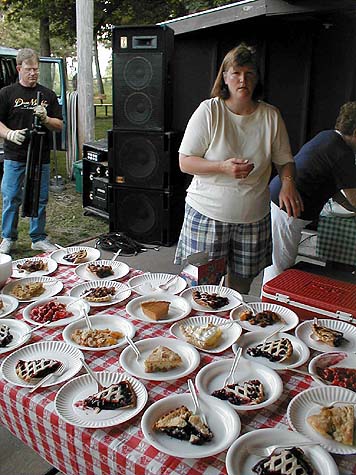 Home made pie with ice cream was sold by the Deer Park Library.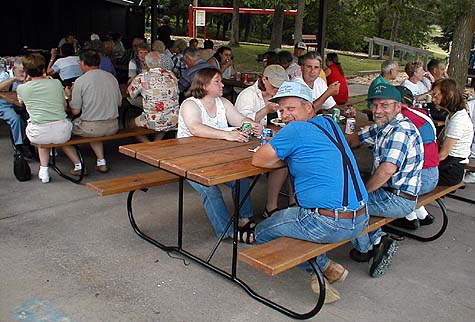 In the foreground, Tom and Jim Krueger.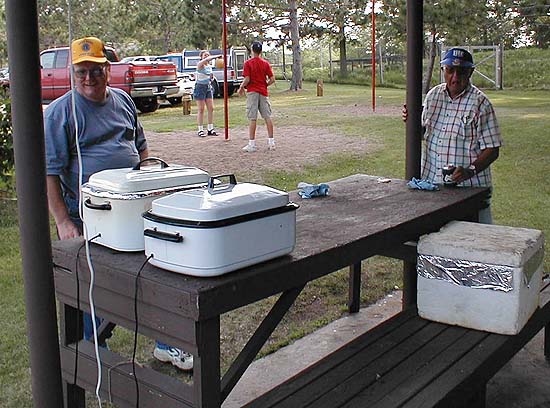 Chief Cook Ed Burri on right.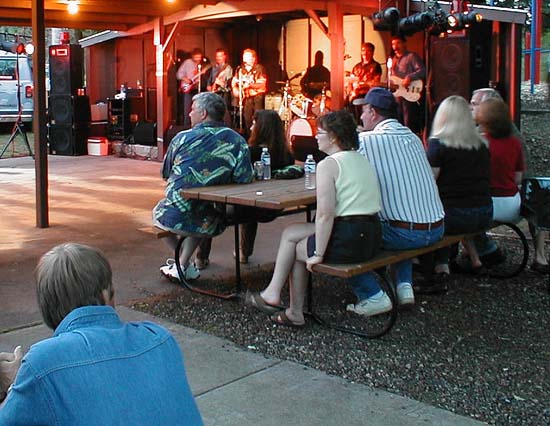 The dinner area was turned into a dance floor and John and Dave's band with their sophisticated audio and light show capped off the evening.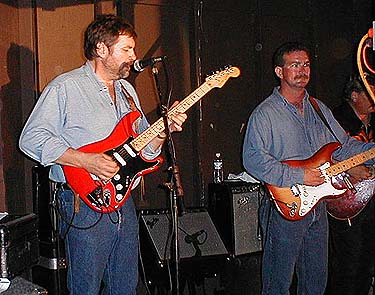 Country Classics and favorites from the 1950's and 1960's plus a few jokes kept Deer Park entertained once again.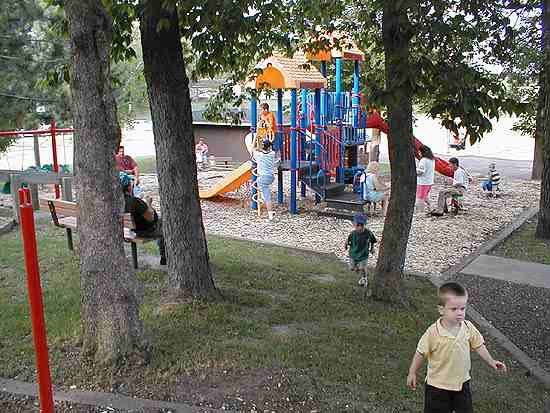 Lots of places for young people to burn off energy.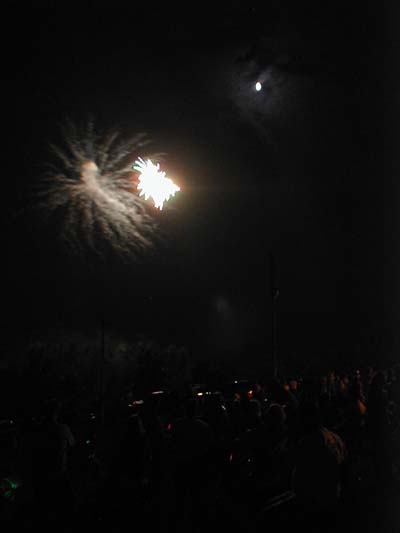 The 10 PM finale, fireworks courtesy of the Deer Park Fire Department.

If it looked perfect it was.

[Easter 2004] [Summertime Celebration 2003]
[Park Flooding 2002]
[Deer Park Village Park]
More 2001 pages.
[Christmas] [Thanksgiving] [WTC Attacks] [Summer Celebration] [Floods] [Winter] [Home]