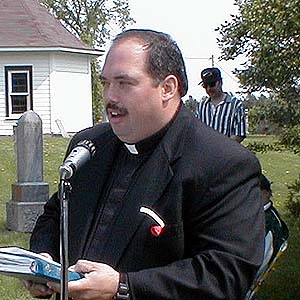 The speaker at Calvary Cemetery was Rev. Tim Coppersmith, Pastor of St. Paul Lutheran Church, Deer Park.

Listen to Lowell Fouks and Rev. Coppersmith with a Memorial Day prayer. Click the PLAY button, 7 second load time. (2 min 10 sec file)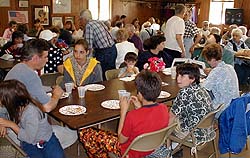 Saving the best for last. Cake, juice and coffee at the Community Center observing Deer Park's 90 year birthday.