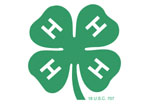 North Country 4-H
Deer Park, Wisconsin
General Leader Contact: Cheryl Kemling 246-2890
The North Country 4-H Club meets the second Monday of the month at 7 p.m. in the basement at St. Paul's Lutheran Church. Fun, games, community service, and planning for the fair are just some of the things the club enjoys!
Fall 2011 Highlights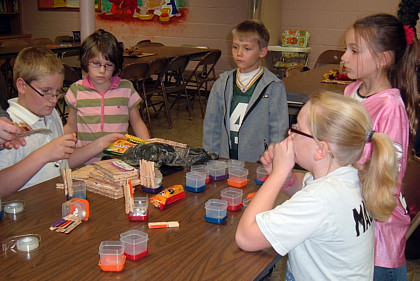 At our November meeting we had election of officers and made crafts for the Deer Park Senior Center. In the picture where they are holding the flags are the 2011-2012 4-H Officers. Missing our Junior Leaders, Marshall and Aaron Kemling.
The November meeting and the results.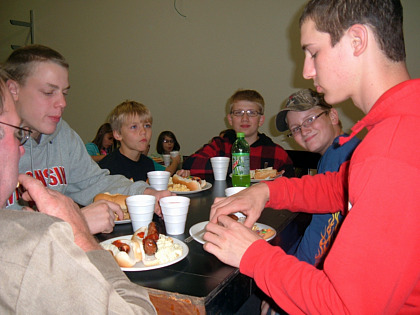 Awards night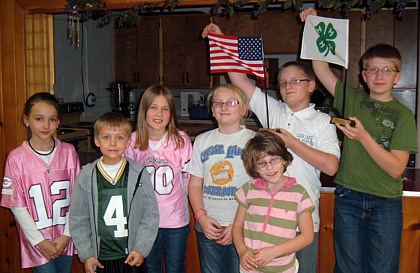 The new officers holding flags at the November meeting.
Awards night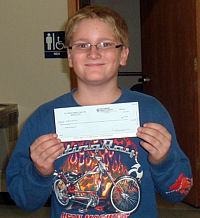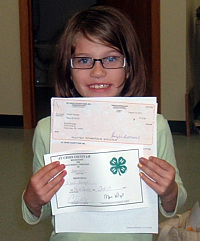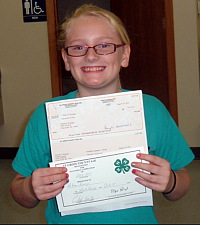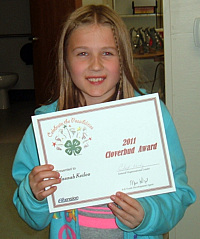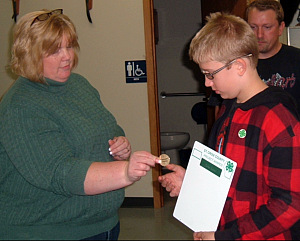 North Country leader Cheryl Kemling on awards night.
Summer 2011 Highlights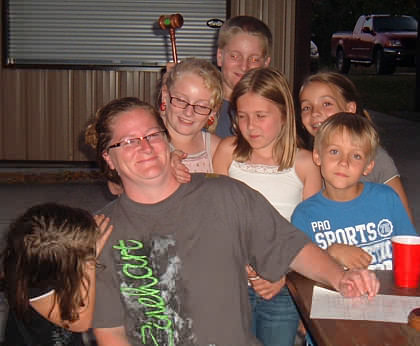 Connie Krueger with the 4-Hers and the caterpillar on her shoulder. 4-H parents can do it all!! »»
«« North Country had their 4-H Awards Banquet on October 17, 2011 at Anchor Point Archery in Amery.
North Country received the Small Club Community Service Plaque and the Small Club Health/Safety/Environmental Education awards at the County 4-H Banquet in October.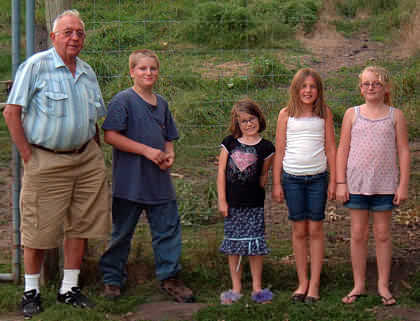 Ed Burri came and spoke at the September 12 4-H meeting. The 4-Hers learned the history of the deer and the fences in the park. Thanks Ed!!!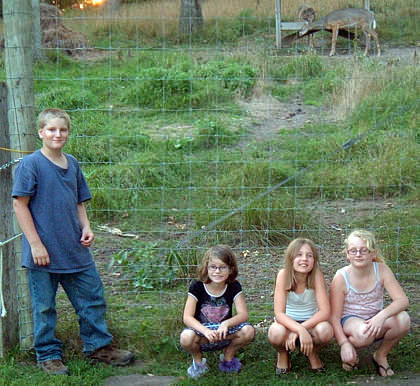 Winter 2011 Highlights
At the Monday, March 14 meeting the 4-Hers made spring coasters for the seniors.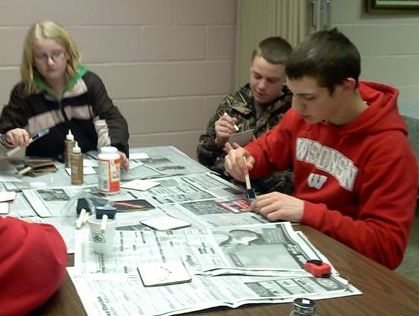 4-Hers are making good use of time on a late winter evening.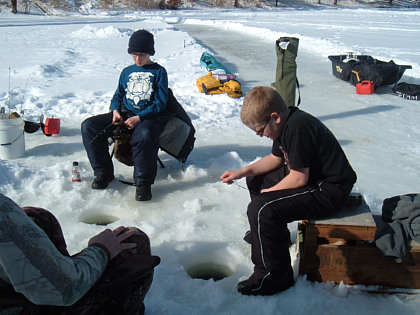 Ice fishing in Amery.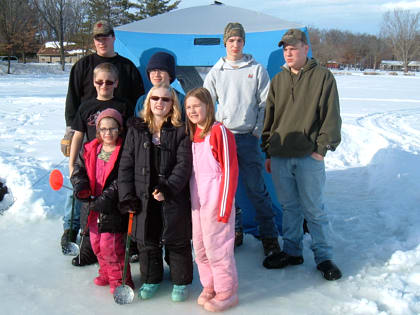 The full crew!
North Country 4-H spent the afternoon of February 13 attempting to ice fish in Amery. Although no fish were caught the 4-Hers and families had a great time enjoying the warm weather!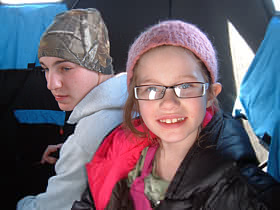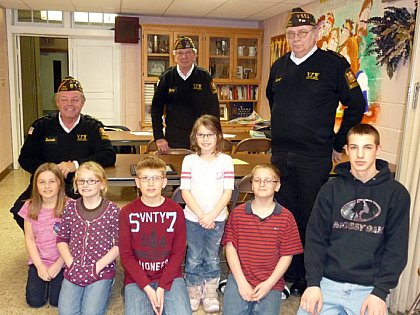 Ron Ebert, Gordon Berg, and Dave Sharretts of the New Richmond VFW with North Country 4-Hers.
North Country 4-H had some wonderful speakers at our February meeting from the New Richmond VFW Post 10818. Ron Ebert, Gordon Berg, and Dave Sharretts all spoke to members and guests. Dave spoke about his time in Vietnam. Gordon spoke about his time in Korea in 1953. Ron explained to the 4-Hers about working with the Rock Army and teaching them to build bridges and roads in Korea during 1965 and 1967. They shared a lot of knowledge and time with the 4-Hers and it was very appreciated.