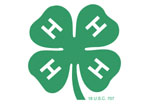 North Country 4-H
Deer Park, Wisconsin
General Leader Contact: Cheryl Kemling 246-2890
The North Country 4-H Club meets the second Monday of the month at 7 p.m. in the basement at St. Paul's Lutheran Church. Fun, games, community service, and planning for the fair are just some of the things the club enjoys!
January 2008 Highlights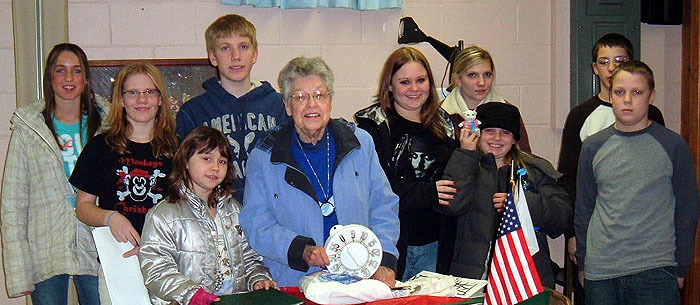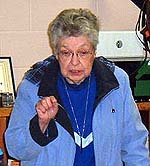 Pat Mayer
At the January Meeting Pat Mayer spoke on Eye Care. Pat has Macular Degeneration. She spoke to the 4-Hers about glaucoma, diabetic retinopathy, and blindness. Special thanks to Sierra Rutledge for inviting her Grandmother to speak to us during National Eye Care Month!

Halloween Party Fun October 2007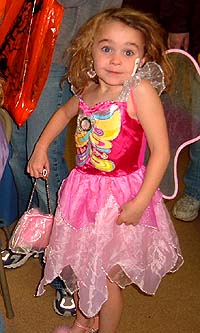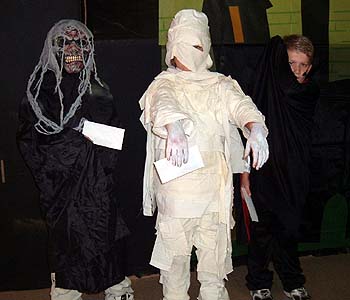 Scariest Award
North Country 4-H once again hosted the annual Halloween Party in 2007 at the Deer Park Community Center.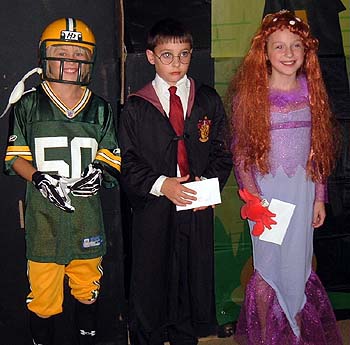 Most Original Award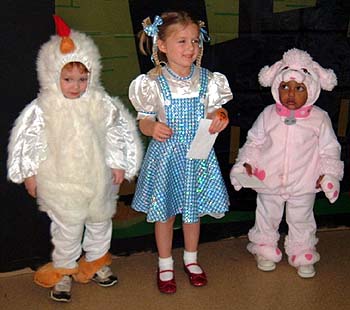 Cutest Award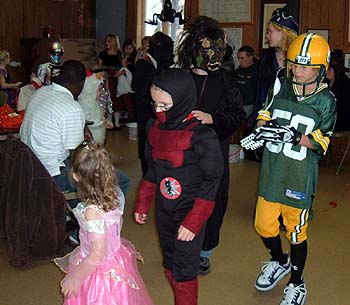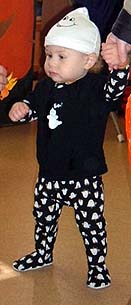 Some people can win the cutie award with or without a costume.
October 2007 Highlights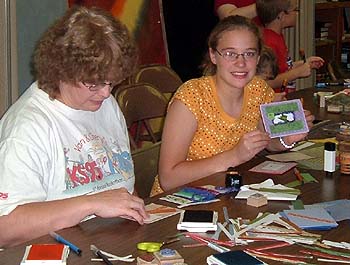 World Card Making Day at Saint Paul Lutheran Church on October 6.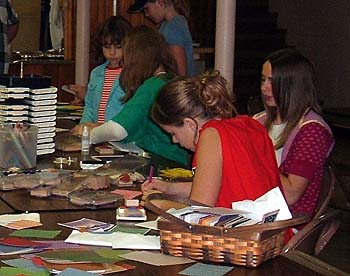 World Card Making Day on October 6, was attended by the Eagle View 4-H club from Amery, two HCE members from Deer Park and was hosted by North Country 4-H of Deer Park at St. Paul Lutheran Church. The hand made cards go to an adapted military unit that will ship out to Iraq. In December of 2005 the club brought in donations and made cards for the soldiers of the 526th Brigade Support Battalion, 2nd Brigade Combat Team, 101st Airborne Division. This same group of soldiers is currently located in Fort Campbell, KY. They will be leaving in October, some for their third tour in Iraq. This time their tour will be for 15 months.
September 2007 Highlights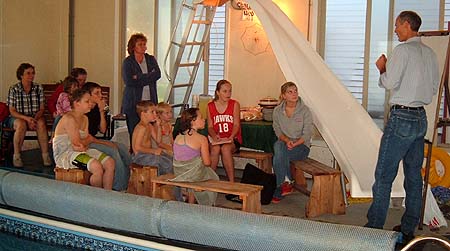 Lee Milligan, the University of Wisconsin Extension Agriculture Agent, speaks to North Country 4-H at a pool-side September 2007 meeting .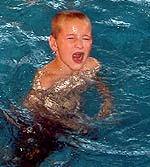 At our September 4-H meeting Lee Milligan the University of Wisconsin Extension Agriculture Agent spoke. The week of September 9-15 was National Farm Safety Week. Mr. Milligan spoke on the importance of hearing safety on and off the farm. The kids also swam in the Croes' pool.
Lee Milligan, age 55, of Baldwin, (St. Croix County Agricultural Agent) died suddenly on Sunday night, January 10, 2010.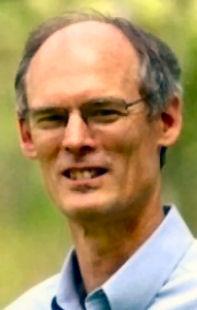 Lee Milligan
Lee Milligan, age 55, of Baldwin, peacefully went to be with his Lord Sunday January 10, 2010, at Sacred Heart Hospital in Eau Claire. Lee was born on March 22, 1954, the son of John and Bernice (Sampson) Milligan. He grew up in Centuria, Wisconsin and attended Unity High School. He furthered his education at the University of Wisconsin-River Falls and received his bachelor's degree in Animal Science and Farm Management, as well as his master's in Agricultural Economics. On June 7, 1980, Lee was united in marriage to Debbie Anderson at the First Lutheran Church in Cumberland. Lee worked as a University of Wisconsin-Extension Agricultural Agent for seven years in Pepin County and was employed as an agent in St. Croix County from 1988-2010. One of his greatest passions was working with farmers. As a professor, farms and meeting halls were his classrooms. It gave him the greatest satisfaction to bring research and information to local farmers and to help them apply new ideas. He loved being involved with Farm City Day and the Glenwood City County Fair. Lee also enjoyed farm work and spending time outdoors – whether snowshoeing in the winter or bicycling on Wisconsin's many scenic trails. His family and friends will remember Lee on hiking trips to the Grand Canyon and Zion National Park and on summer weekends waterskiing on Beaver Dam Lake in Cumberland. His greatest love was being a husband and best friend to Debbie and dad to his two girls. He was very proud of his daughters and their life adventures. Most of all, he loved the Lord, his God, and spoke often and longingly of spending eternity with Him. Lee will remain in the hearts of his wife Debbie, daughters Kari and Krista, future son-in-law Ryan Mahoney, parents-in-law George and Ruth Anderson of Cumberland, brothers-in-law John Anderson of Stevensville, MI, Jim Anderson of Wonder Lake, IL, and many great friends and co-workers. His parents preceded him in death.
A Celebration of Life for Lee Milligan will be held at 11 a.m. Friday, January 15th, at Faith Community Church, 777 Carmichael Road, Hudson, WI. A private family burial will be held in the spring at the Long Lake Lutheran Cemetery near Rice Lake. Visitations will be on Thursday from 4 until 8 p.m. at the O'Connell Family Funeral Home in Baldwin and on Friday at 10 a.m. preceding the service at church. Memorials are preferred.